Finally Armin van Buuren's new artist album MIRAGE has been released. After listening to 76, Shivers & Imagine I was eagerly waiting for MIRAGE to come out
Well obviously I like all the tracks from the album, but my personal favorite are orbion, minack, full focus and Mirage. Surprisingly the title track MIRAGE is my favorite of all.
Here is the making of Mirage video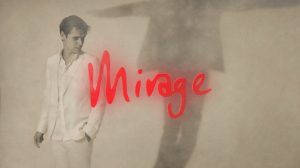 This album features some of the best and my personal favorite artists from trancefamily
Armin van Buuren – Mirage tracklist!
01. Desiderium 207 (feat. Susana)
02. Mirage03. This Light Between Us (feat. Christian Burns)
04. Not Giving Up On Love (vs Sophie Ellis Bextor)
05. I Don't Own You06. Full Focus
07. Take A Moment (feat. Winter Kills)
08. Feels So Good (feat. Nadia Ali)
09. Virtual Friend (feat. Sophie)
10. Drowning (feat. Laura V)
11. Down To Love (feat. Ana Criado)
12. Coming Home
13. These Silent Hearts (feat. BT)14. Orbion
15. Minack (vs Ferry Corsten)
16. Youtopia (feat. Adam Young)