Are you are using Disqus comment system and wondering how to remove / hide those ugly irrelevant ads from your wordpress blog ?
Last week i was shocked to see irrelevant ads on one of my food recipe website, just check the screen below

If you are facing similar situation and want to remove such ads then Disqus has made it easy to turn off Ads from appearing on your blog
Here is how you can remove Disqus around the web links from your website / wordpress blog
Login to Disqus
Go to Dashboard
Select your website profile (if you have several website under one disqus account)
Go to settings > Discovery
Select Just comments and save changes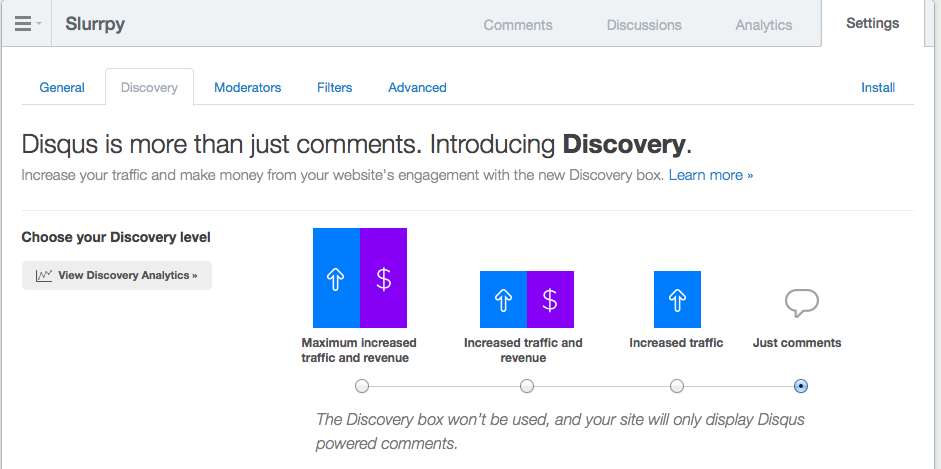 That's it..! No more Disqus Ads
im not sure but my traffic had dropped after those ads started appearing on my blog and now i can see increase in traffic after i DISABLED disqus ads.