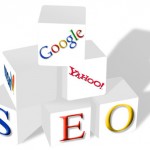 If you are an avid web surfer, you must have definitely come across the term Search Engine Optimization or SEO as it's popularly known. To put it simply, Search Engine Optimization is act of optimizing website to increase quality traffic through organic and natural search engine results (SERP).
An average user while searching for something in search engine doesn't go through more than top 20 to 30 results to get the information. If your website doesn't feature amongst top search results than you can simply kiss traffic goodbye.
Therefore when a relevant keyword or key phrase is searched in major search engines like Google, MSN, Yahoo etc you need to get your website rank higher so you get more visitors and better your chances to convert them to customers.
There are many factors that affects your website ranking in search engines, Content, Relevance, Coding, Structure, Link popularity could be some of the factors preventing search engine spiders to spider your site properly.
Watch this space to learn more about different aspects of search engine optimization, the seo process and do-it-yourself search engine tutorials..
(Visited 6 times, 1 visits today)